Angel Minor
Chief Executive Officer
Angel joined the team as COO in 2017 and was appointed CEO by the Board of Directors in 2019. Angel has the general authority of all aspects of CCNB's management, including financial and budget control, grant compliance, technology, and human resources. She works closely with the Board of Directors and senior management team to develop and assess strategies to achieve agency-wide goals.
Angel is a finance and accounting leader with verifiable accomplishments. Most recently, she acted as a financial and business consultant for The National Indian Justice Center, Inc., (NIJC) an Indian owned and operated non-profit in Santa Rosa, California.
From 2005 – 2016 she was with Fireman's Fund Insurance Company, first as the company's Senior Director of Accounting and later as its Assistant Vice President, Finance and Operations. Angel earned her BS in Business Administration, Accounting degree from Sonoma State University.
Tara Cornelisse
Programs Director
Tara joined CCNB in 2021 as the Director of both the Natural Resources and Career Pathways programs, bringing more than 15 years of experience in land conservation as well as in youth education and development. Prior to joining CCNB, Tara was a senior scientist a nonprofit as well as a biological consultant for the U.S. Fish and Wildlife Service, working on habitat conservation and land management, particularly for rare species conservation in California's unique ecosystems.
Tara also served as an instructor and professor at the University of California Santa Cruz, Brooklyn College, and Canisius College, teaching ecological sciences to high school and college students, as well as providing academic support and career coaching. Specifically, Tara managed a research lab and mentored students in gaining applied field conservation skills to apply towards their chosen career. Tara holds a PhD in Environmental Studies from the University of California Santa Cruz, a MS in Conservation Biology from San Francisco State University, and a BA in Ecology from Boston University. She is committed to advancing CCNB's mission of developing youth and conserving natural resources in the California ecosystems and communities that she knows and loves.
Kyle LaRue
Director of Zero Waste and Compliance
Kyle joined CCNB's Recycling Program as an Assistant Supervisor in 2016 and quickly gained a vast amount of experience in youth development, conflict resolution, compliance management, and the complex and ever-evolving recycling industry. After his tenures as the Assistant Supervisor, Supervisor, and then lead Lead Supervisor he was promoted to the position of Recycling Program Coordinator. In this role, Kyle ensured the efficiency and quality of the program's operations, corpsmember development, data tracking, and collaborations with partner agencies. With Kyle's leadership, CCNB has added 3 new recycling materials, mattresses, carpets and food recovery, and grown our grants and fee for service income.
Currently, as the Director of Zero Waste and Compliance, Kyle oversees all of the Programs operations, development, material compliance, grant reporting, and advancement of CCNB's Zero Waste Events and Projects Portfolio.
Tyler Pitts
Director of Special Projects
Tyler supports CCNB's mission through a variety of internal and external initiatives, including organizational and program design, community partnerships, and fund development. He has spent a decade working with conservation corps on both sides of the country, and since joining CCNB in 2015 he has spent time leading corpsmember teams, managing field operations, overseeing the organization's contracting and grant management, and working extensively with CCNB's partner network.
Before joining CCNB in 2015, Tyler worked in New Hampshire with the Student Conservation Association, where he managed outdoor service-learning programs for Americorps members and high school volunteers. He was awarded a BA in Environmental Studies from the University of California, Santa Cruz, and is currently pursuing his MBA at Cal Poly – San Luis Obispo. Tyler holds the C-27 Landscaping Contractors License for CCNB, earned a Permaculture Design Certificate from Oregon State University, is a Qualified Water Efficient Landscaper, and is a former member of the Board of Directors for FireSafe Sonoma.
Anastasia Pryor
Director of Development and Communications
Anastasia works with her team to raise Conservation Corps North Bay's private funding and to share CCNB's work with its partners, donors, and community. She comes with more than 20 years of experience working in Marin and Sonoma Counties. Her "first career" working in advertising and marketing for local media outlets laid the foundation for her future work in community engagement and fundraising in the nonprofit sector.
Prior to joining CCNB, Anastasia was the Director of Development at Bergin University of Canine Studies, where she raised funds and awareness for the school's educational and service dog programs. As Institutional Giving Officer at Yosemite Conservancy, Anastasia worked with corporate and foundation partners to support environmental restoration projects throughout the park. Before that, she was Assistant Development Director at Sunny Hills Services where she developed her passion for helping young people lead healthy and successful lives.
Anastasia is a graduate of the Novato and Santa Rosa Chamber Leadership Programs, is a member of the Leadership Santa Rosa Alumni Association, and has served as PR Committee Co-Chair for the Rotary Club of Oakland. She holds a Bachelor of Arts from the University of California at Berkeley.
Brandy Faulkner
Controller
Brandy Faulkner joined CCNB in 2017 and is responsible for the day-to-day financial management of the organization. She comes to CCNB with 15 years of experience in nonprofit finance and accounting, with a background in grantmaking and contract compliance.
Brandy has long been interested in the role that conservation plays in solving the operational needs of people and the planet and has a particular interest in engaging youth in this process.
Prior to getting her MBA in Sustainable Management from Presidio Graduate School, Brandy worked for 13 years in the biotech and marine science industries. She earned a bachelor's degree in Molecular, Cellular, and Development Biology and a Certificate in Bioinformatics from UC Santa Cruz.
Monique Hooks
Career Pathways Manager
Monique is an Oakland native who has spent over a decade serving diverse families and at-risk youth throughout the Bay Area. Through her work at Urban Services YMCA and Girls Incorporated of Alameda County, she gained invaluable experience in program management, grant compliance, program evaluation, and supervision. During her tenure at Girls Inc., she oversaw their Teen Achievement Program which served 150 young women annually and focused on confidence building, skill development, college readiness, career exploration, and STEM skills like environmental engineering.
Monique also served on the Board of Welcome Ministry, a nonprofit that provides resources, support, and community for those struggling with homelessness.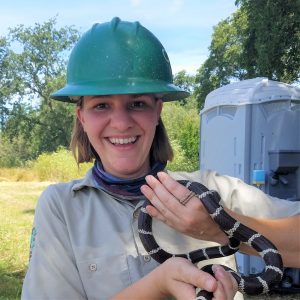 Megan Meder
Natural Resources Manager
Megan was first exposed to CCNB and its mission in 2012 when she worked alongside a crew as a Natural Resources Program Assistant for the Sonoma County Water Agency in their Stream Maintenance Program. She worked as a Consulting Utility Forester for PG&E for the next several years where she cemented her tree knowledge and also became an ISA Certified Arborist.
Megan joined CCNB in 2017 as an Assistant Supervisor wanting to expand her leadership skills and inspire others to become passionate environmental stewards. Her dedication to the corpsmembers was undeniable and she was soon promoted to Supervisor. She has continued to grow as a leader in the roles of Sonoma Natural Resources Coordinator and Senior Coordinator and now as CCNB's Natural Resources Manager.
Sarah Rhodd
Human Resources Manager
Sarah joined CCNB in June 2021 as Human Resources Manager. Sarah joins CCNB with over 10 years experience in Human Resources Management with a strong background in hospitality and leadership. Sarah was lucky enough to live and work in Big Sur, CA for over 15 years where her love of nature and people created a wonderful sense of security. In Big Sur, Sarah was the Human Resources Manager at Post Ranch Inn, a destination resort, set on the rugged coastline of Central California. Dedication to the ranch, the people, and, most importantly, the land, helped in the creation of Sarah's care and purpose.
Sarah moved back to Sonoma Valley, where she was raised, to work with the Coast Miwok and Pomo tribe and learn about Indian Law and its administration. Her love and pride for her own tribe, Citizen Potawatomi Nation, steered her into the industry. But her focus and care for people are what drive her in all her Human Resources roles.
In her free time, Sarah can be found with her husband traveling, camping, swimming, listening to live music, and being surrounded by their friends and family.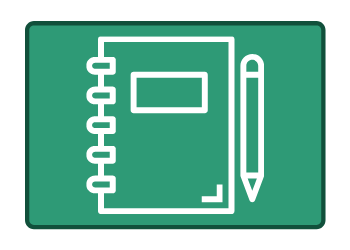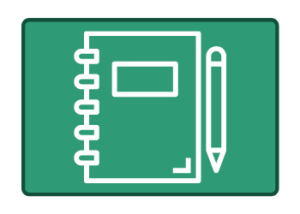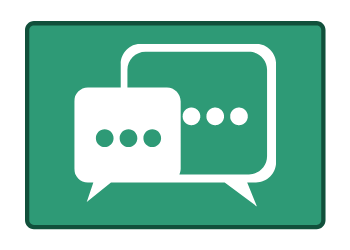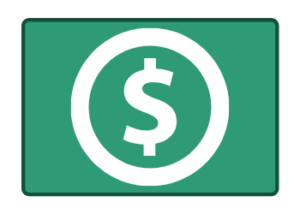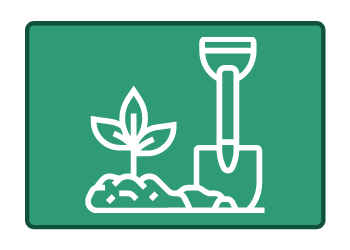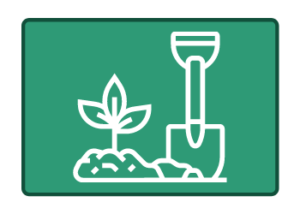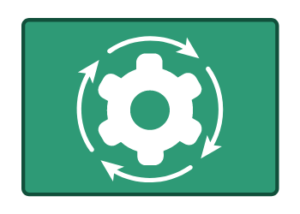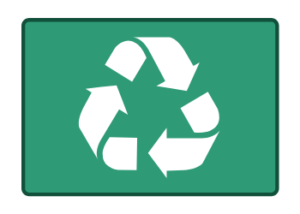 Conservation Corps North Bay is the oldest local nonprofit youth conservation corps in the country. Serving Marin and Sonoma Counties since 1982, CCNB has helped thousands of young people achieve their goals through education and job skills, while serving the environment and community.