Meet Our Natural Resources Team
Tara Cornelisse
Programs Director
Tara joined CCNB in 2021 as the Director of both the Natural Resources and Career Pathways programs, bringing more than 15 years of experience in land conservation as well as in youth education and development. Prior to joining CCNB, Tara was a senior scientist a nonprofit as well as a biological consultant for the U.S. Fish and Wildlife Service, working on habitat conservation and land management, particularly for rare species conservation in California's unique ecosystems.
Tara also served as an instructor and professor at the University of California Santa Cruz, Brooklyn College, and Canisius College, teaching ecological sciences to high school and college students, as well as providing academic support and career coaching. Specifically, Tara managed a research lab and mentored students in gaining applied field conservation skills to apply towards their chosen career. Tara holds a PhD in Environmental Studies from the University of California Santa Cruz, a MS in Conservation Biology from San Francisco State University, and a BA in Ecology from Boston University. She is committed to advancing CCNB's mission of developing youth and conserving natural resources in the California ecosystems and communities that she knows and loves.
Mimi Choudhury, Marin Natural Resources Manager
Mimi first joined CCNB in 2005 as an Americorps member and Regen assistant when the organization was Marin Conservation Corps. After leaving the program, Mimi worked with the Marin YMCA for 9 years as an associate director, leading before and after care and outdoor education summer programming. After returning from Asia, Mimi joined the Agricultural Institute of Marin where she worked as a Senior Farmers Market manager, farm education coordinator and Bounty Box coordinator. She received her BS in environmental science and policy from the University of Maryland, College Park, and enjoys working in the intersection between environmental stewardship and education and youth development. She has returned to CCNB as a Natural Resource Manager where she continues to implement staff development and grow programming and partnerships.
Megan Meder, Sonoma Natural Resources Manager
Megan was first exposed to CCNB and its mission in 2012 when she worked alongside a crew as a Natural Resources Program Assistant for the Sonoma County Water Agency in their Stream Maintenance Program. She worked as a Consulting Utility Forester for PG&E for the next several years where she cemented her tree knowledge and also became an ISA Certified Arborist.
Megan joined CCNB in 2017 as an Assistant Supervisor wanting to expand her leadership skills and inspire others to become passionate environmental stewards. Her dedication to the corpsmembers was undeniable and she was soon promoted to Supervisor. She has continued to grow as a leader in the roles of Sonoma Natural Resources Coordinator and Senior Coordinator and now as a Natural Resources Manager.
Adrian Brumley, FIRE Foundry and Special Projects Coordinator
Adrian is from Round Valley, coming to CCNB with six years of firefighter experience, and two years of emergency management experience. He also has 20 years of coaching experience, coaching football, baseball, basketball, and boxing. His joint passions are coaching and the fire service, so being able to combine both in running the fire foundry program is a dream job for him.
His goal is to build, coach and motivate the recruits so much that when they succeed the call me and tell us that this program was the best thing that ever happen to them; he can't wait to bring them back to tell their success stories to the recruits classes that follow them. In his spare time, Adrian enjoys spending time with his children and family, taking care of his farm animals, and being out in the woods, whether it be camping, mudding, riding quads, or fishing.
Mariah Chastain, Sonoma Natural Resources Coordinator
Mariah joined CCNB in June of 2020 after graduating college as a temporary crew supervisor. She hit the ground running, never backing down from the numerous challenges presented to her and quickly earned a permanent supervisor position. After a whirlwind of six months, she was promoted to Sonoma Natural Resources Coordinator. She is a proud first-generation and Native college graduate from Sonoma State University where she received a degree in Environmental Studies and Planning with a concentration in conservation/restoration and a minor in Biology. She is passionate about social justice issues, environmental justice and equity, and inclusivity. She previously was an intern with Sonoma Land Trust and was the student coordinator for Outdoor Pursuits at Sonoma State.
Mariah lived and studied biology for eleven months in Wales, United Kingdom and travelled to eleven countries. She has had to overcome many barriers in her life and is ecstatic to be working with youth and coworkers she can relate to. When she is not in the office, she is hiking, doing yoga, or snuggling with her puppy.
Matt Lunn,

Senior Natural Resources Coordinator

Matt became a part of the Natural Resources team in the Spring of 2022, but was already familiar with the work of corps from his time running an outdoor youth program just outside of Yosemite National Park and collaborating with a local corps crew there. Prior to that, he served in the AmeriCorps, helping to educate students and volunteers in renewable energy technologies in Southern California. Now he combines his experiences in education, environmentalism, and workforce development to coordinate programs and projects while providing direct support to staff and individual corpsmembers. 

With an academic background in Sociology from Cal State University San Marcos, Matt seeks to build upon this knowledge by weaving it into work centered on sustainable land management principles that also incorporates the wisdom and traditional practices of indigenous groups and other local cultures. He wants to help underserved youth find opportunities in conservation and strengthen their connection to nature, so that they not only become protectors and stewards to the environments they live in but direct beneficiaries of the economic upsides that come from maintaining healthy ecosystems. In the long term, Matt plans to explore the role conservation will have in the emerging field of regenerative agriculture, as large swaths of historic working lands become unsustainable and unprofitable, left vulnerable to commercial development. 

In his free time Matt enjoys outdoor adventure, art, gardening, and live entertainment. He has a dog named Bo that tags along most places and loves to hike, swim, and chase squirrels.
Santiago
Roman,

Marin Natural Resources Coordinator

Santiago (they/them) joined CCNB in the fall of 2020 as a temporary supervisor after graduating from Oberlin College with a degree in Environmental Studies. After half a year of hard work developing their skills in natural resources and pursuing their passion for environmental justice, they transitioned into a permanent supervisor position. Just three months later, Santiago was promoted to Marin Natural Resources Coordinator. 

Santiago finds meaning in their deep commitment to justice, equity, and envisioning brighter and more radical futures. Before CCNB they helped lead an environmental and racial justice based oral history project in the deep south of Alabama. They have also worked on urban farms, community gardens, program development for a food pantry, and was an official mediator for their college campus. In the future, they hope to attend grad school to become a professor or educator. When not at work Santiago enjoys reading, playing chess, surfing, rock climbing, and living in their community cooperative in Oakland.
Jacqueline Arevalo, Marin Natural Resources Crew Supervisor
Jonathan Bartlett, Sonoma Natural Resources Crew Supervisor
Elise Eifler, Marin Natural Resources Lead Supervisor
Athirah Mohamad, Sonoma Natural Resources Crew Supervisor
Christian Springe, Marin Natural Resources Assistant Supervisor
Stephanie Bekampis, Marin Natural Resources Assistant Supervisor
Cody Darling, Sonoma Natural Resources Crew Supervisor
Matt Fowler, Sonoma Natural Resources Crew Supervisor
Josh Montgomery, Sonoma Natural Resources Lead Supervisor
Sidney Toussant, Sonoma Natural Resources Assistant Supervisor
Elizabeth Barron-Stolcz

, Sonoma Natural Resources Assistant Supervisor
Lauren DiQuattro, Marin Natural Resources Crew Supervisor
Michael Kennedy, FIRE Foundry Crew Supervisor
Kyle Senninger, Marin Natural Resources Crew Supervisor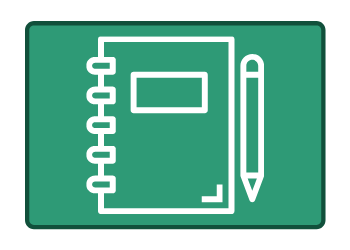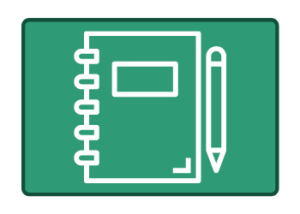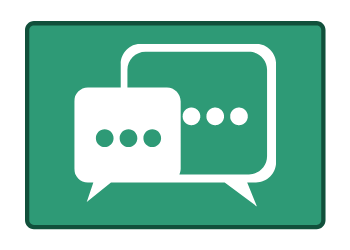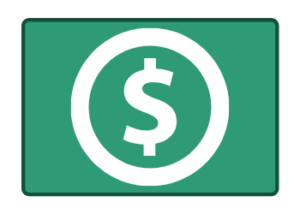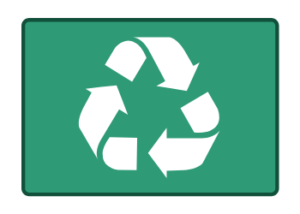 Conservation Corps North Bay is the oldest local nonprofit youth conservation corps in the country. Serving Marin and Sonoma Counties since 1982, CCNB has helped thousands of young people achieve their goals through education and job skills, while serving the environment and community.