Meet Our Natural Resources Team
Megan Meder
Director of Natural Resources
Megan was first exposed to CCNB and its mission in 2012 when she worked alongside a crew as a Natural Resources Program Assistant for the Sonoma County Water Agency in their Stream Maintenance Program. She worked as a Consulting Utility Forester for PG&E for the next several years where she cemented her tree knowledge and also became an ISA Certified Arborist.
Megan joined CCNB in 2017 as an Assistant Supervisor wanting to expand her leadership skills and inspire others to become passionate environmental stewards. Her dedication to the corpsmembers was undeniable and she was soon promoted to Supervisor. She continued to grow as a leader in the roles of Sonoma Natural Resources Coordinator, Senior Coordinator, and Sonoma Natural Resources Manager before being promoted to Director of Natural Resources in June 2022.
Greg Sitter
Sonoma Natural Resources Manager
Greg joined CCNB in February of 2020 with a diverse set of professional experiences. He worked as an Green Building Engineer in his native France before becoming a Volunteer Corps Member at an international non-profit called ATD Fourth World. During his 6 years tenure at ATD Fourth World, Greg collaborated with governmental figures in France to craft legislature to improve the lives of those living in persistent poverty. When the chance arose to continue working with ATD Fourth World in the United States, Greg moved to New Orleans where he ran street library programs making books and artistic activities accessible to children and families living in under-resourced neighborhoods.
Since moving to Sonoma County in 2017, Greg's career has shifted towards natural resources management; Greg has designed, installed, and maintained school gardens and worked as an arborist, tree climber and foreman for local tree services.
In 2020 – 2021, Greg was the Sonoma Natural Resources Coordinator and then the Senior Natural Resources Coordinator for the NRC Department. In January of 2022, Greg decided to part ways with CCNB and worked as a Vegetation Program Manager for Pacific Gas and Electric in Sonoma County. Greg couldn't stay away for too long and he returned to the CCNB team in September of 2022 as the Sonoma Natural Resources Manager.
In his spare time, Greg enjoys spending time with his family, gardening, beekeeping, tending to his flock of chickens, and competing in epee fencing.
Casey Melligan
Sonoma Natural Resources Coordinator
Casey joined the Natural Resources team in Fall 2022 as the Natural Resources Coordinator. Casey previously worked for the Sonoma County Department of Health Services as a Logistics Specialist and Vaccine Transporter from 2020 to 2022. Casey has spent the majority of his professional career managing and facilitating operational logistics, and supply chain management.
Casey graduated from Cal Poly Humboldt in 2015 with a Bachelor of Arts in Environmental Studies, specializing in Natural Resource Management and Protection, and Environmental Policy. His senior thesis explored the intersectionality of natural disasters and disenfranchised populations, utilizing a case study on the lasting impacts which persisted following Hurricane Katrina. Most recently, Casey completed his post baccalaureate studies online from Vermont Law School, graduating with a Masters in Environmental Law and Policy. Casey specializes in Water Resource Management, Conservation Biology, and Climate Change Adaptation.
Kenny Pelikan
Marin Natural Resources Coordinator
Kenny was born and raised in Costa Rica and moved to California at 12 to Half Moon Bay. He did his undergraduate in Montana State University and got a degree in Fish and Wildlife Management. He has worked with different state agencies in different projects including grizzly bear hair sample collections and American pronghorn population studies throughout southeast Oregon. He enjoys spending time outside and being active with sports. One fun fact about Kenny is that he used to compete in English-style equestrian horse competitions. 
Connor Tibbetts
FIRE Foundry Program Coordinator
Connor joined CCNB in May of 2021, assuming the role of Shop Supervisor at the San Rafael office. Growing up in New Hampshire, he has a rich background in natural resources work with experience ranging from almost a decade of agricultural work on local family-owned farms, to independently running a land stewardship effort in the Rangeley Lakes region of Maine near the Canadian border.
Connor attended the University of Redlands and graduated in 2019 with a Bachelor of Arts in Environmental Management: Politics and Science. During his tenure, Connor consistently rose into leadership positions across campus; this leadership work culminated in him being appointed the Community Director for the Johnston Center for Integrative Studies, a living/learning community of over 280 students, during his senior year. This role saw him coordinate events, run public meetings, sustain relationships with campus partners, and most importantly being a mentor for his peers and acting as a support system for the community.
In his spare time Connor likes to hike, do carpentry, rock climb and play board games with friends in the park.
Jacqueline Arevalo, Marin Natural Resources Crew Supervisor
Cody Darling, Sonoma Natural Resources Crew Supervisor
Athirah Mohamad, Sonoma Natural Resources Crew Supervisor

★
Christian Springe, Marin Natural Resources Supervisor
★
Eder Camacho, Marin Natural Resources Supervisor
Matt Fowler, Sonoma Natural Resources Crew Supervisor
Josh Montgomery, Sonoma Natural Resources Lead Supervisor

★
Kyle Senninger, FIRE Foundry Crew Supervisor
Sean Crooks, Marin Natural Resources Assistant Supervisor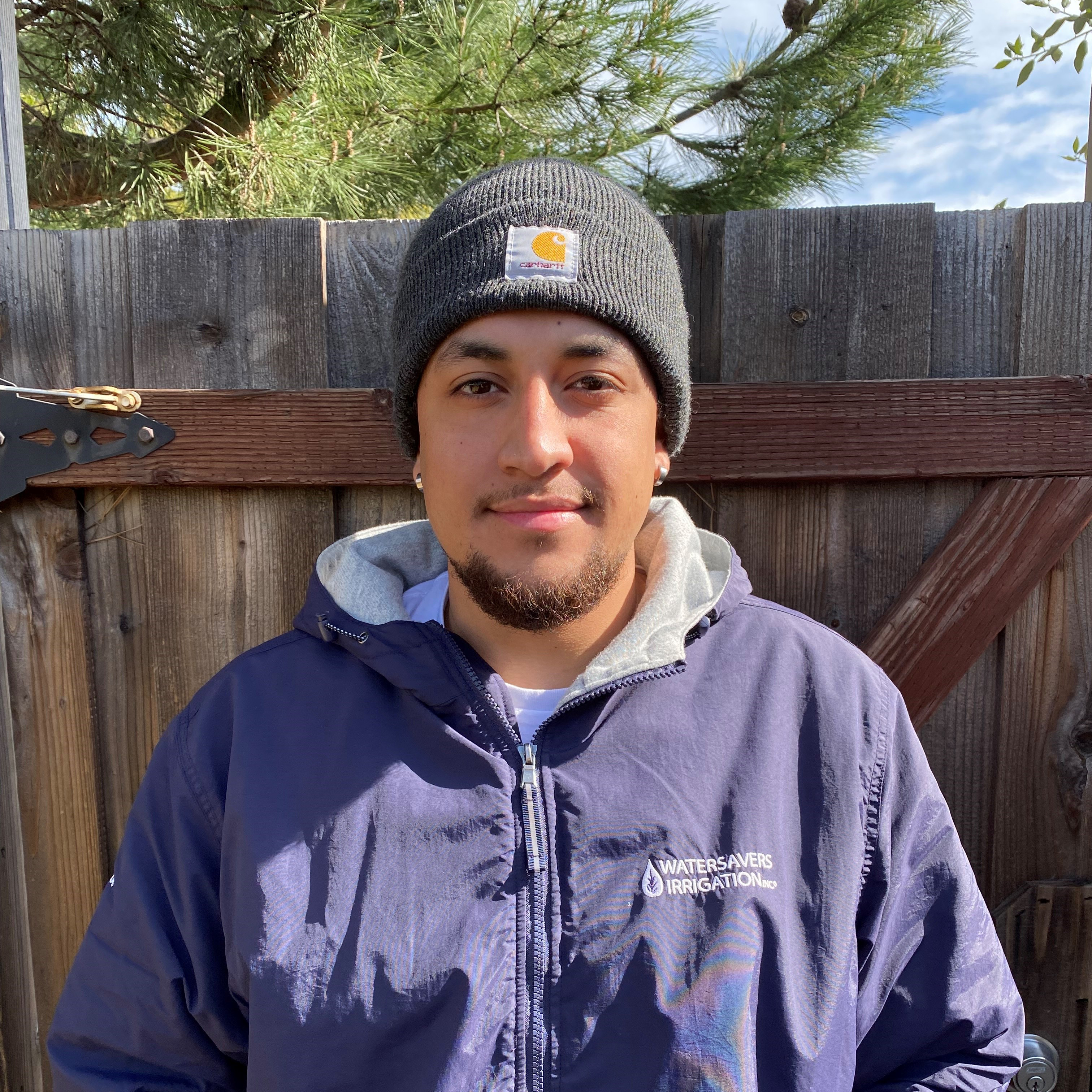 Eliseo Garcia, Marin Natural Resources Supervisor
Sidney Toussant, Sonoma Natural Resources Supervisor
★
A star (★) next to a staff title denotes that this staff member is a former corpsmember. We are proud to have so many former program participants among our staff!
Conservation Corps North Bay is the oldest local nonprofit youth conservation corps in the country. Serving Marin and Sonoma Counties since 1982, CCNB has helped thousands of young people achieve their goals through education and job skills, while serving the environment and community.