About
Conservation Corps North Bay has one simple goal: to develop youth and conserve natural resources for a resilient, sustainable, and equitable community.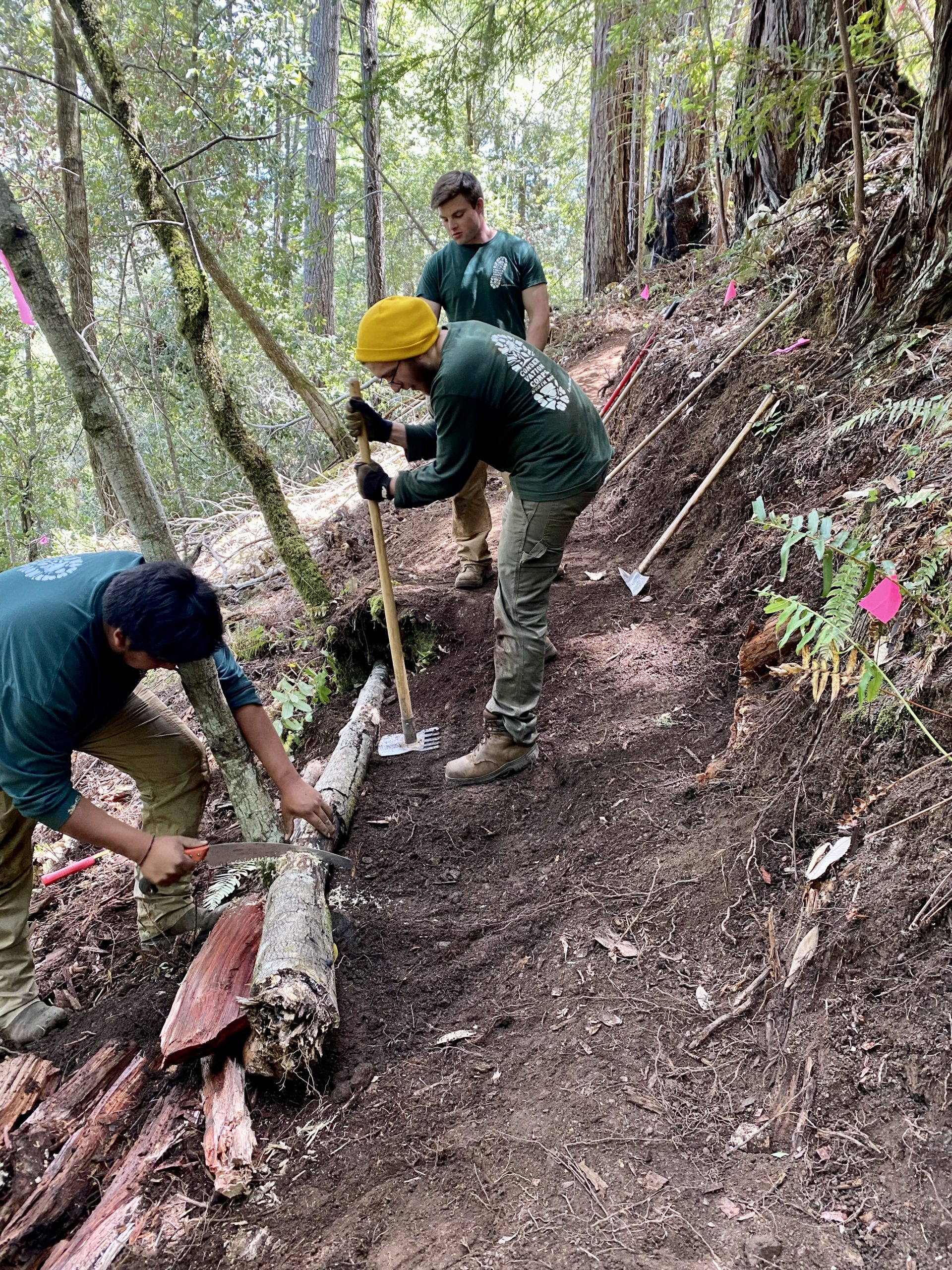 Where We Started
Fittingly, the idea for Conservation Corps North Bay took root on a running trail in the Marin Headlands back in 1981. Richard Hammond was taking his daily run and noticed the trails were in disrepair. He began formulating a summer project for his teenage sons and their friends.
His hope was that this project would instill in his boys a sense of personal responsibility for maintaining Marin's abundant natural resources and perhaps prepare them for careers in community service.
After the success of his summer project and spurred by the floods in 1982, Hammond enlisted the aid of forward thinking community leaders to create a program designed to engage and empower youth by teaching them to cultivate and preserve the environment.
From this one small project, the country's first local nonprofit conservation corps was born.
Where We Are Today
Here in the North Bay we are lucky to be surrounded by nature—whether you hike in the hills, enjoy the beaches, or even just lounge in your neighborhood park, you are benefiting from the work of our corpsmembers and crews. We partner with local agencies, landowners, business owners, and community organizations to ensure our outdoor spaces are safe, accessible, and well-maintained.
Every year, our corpsmembers maintain dozens of miles of trails, restore hundreds of acres of habitat, plant thousands of native trees and shrubs, and collects hundreds of thousands of pounds of recycling.
With Californians facing increasing uncertainty from fires, floods, and landslides, we have also added to our efforts, helping communities prepare for and respond to these natural disasters. Corpsmembers reduce fire fuels on hundreds of acres of public and private land and prevent flooding along dozens of miles of creeks every year. The impact we have on the environment is significant and visible. But that's not all… 
We're making an extraordinary impact on the youth of the North Bay.
Most of the youth that comprise our corps enter the program with no high school diploma or work experience. Almost all are from extremely low income households. Our systems and society are not set up to ensure their success.
Joining CCNB gives them the opportunity to:
Complete high school via an onsite charter school.

Access counseling, career guidance, and other self-management skills.

Earn scholarships.

Work on critical local environmental projects, learning about conservation and ecology.

Learn real, certified skills that they can take to the workplace.

Receive a paycheck.
We're also a launching pad for the environmental leaders of the future. Our program model targets young adults and prepares them to become engaged stewards of the local environment and community, with an emphasis on safety, quality, and professionalism.
When they leave CCNB, corpsmembers are prepared to enter living-wage jobs and careers, meaning that they'll have the financial means to support not only themselves, but also their families and the economy of the North Bay.