Career Pathways
CCNB's Career Pathways program offers corpsmembers personalized support in career and educational goal setting, job skills development, and career search and placement assistance.
Internships and On-the-Job Training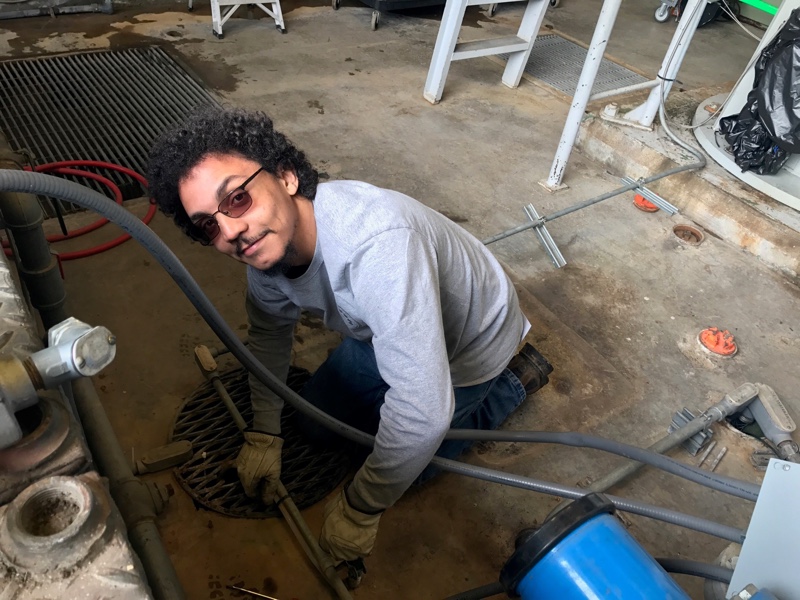 Corpsmembers have the opportunity to work with and learn from top resource managers at agencies such as the City of Tiburon, Sonoma Water, and the County of Sonoma. CCNB also offers nearly 30 job certifications such as Chainsaw Sawyer, Commercial Driver's License, Basic Carpentry, and Forklift certification designed to increase corpsmembers' likelihood of securing living-wage employment in green jobs outside the traditional office environment.
Corpsmembers who graduate from CCNB often pursue jobs in landscaping, construction trades, public works, firefighting, conservation, and mechanics. If your company is looking to cultivate a workforce with young people who are hungry to learn, have experience working in extreme weather conditions, have experience working early hour shifts, and have performed labor-intensive projects, a corpsmember may be the perfect addition to your team!
Career Pathways staff offer a variety of ways for our corpsmembers to discover their interests and learn about career opportunities available to them:
Work Readiness & Life Skills

Community meetings to discuss various career-related topics
Workshops on personal finances, civic engagement, goal-setting, and more
Individualized case management to cater to the diverse and unique needs of our corpsmembers

College & Career Exploration
Career Speakers & Presentations

Presentations from various partner agencies and community organizations

Off-site Field Trips
Interns dressed for job interviews
One of the many soft skills our Career Pathways teams helps corpsmembers develop is the ability to conduct themselves appropriately and professionally in a job interview. Corpsmembers without professional clothing get to pick donated or purchased items to present themselves in the best light after submitting a resume and securing an interview.
Construction Trades Career Fair
Career fairs give corpsmembers a chance to see careers they may not have even known existed here in the North Bay, as well as the opportunity to show off some hard-earned skills. If you're hosting a career fair, contact [email protected] to invite corpsmembers to attend!
Corpsmembers visit Bayer Farms
Corpsmembers got to visit Bayer Farm in Santa Rosa, a historic collaboration between LandPaths, City of Santa Rosa, and Sonoma Ag + Open Space District. They got to harvest produce and even bring home produce and plant starts!
Sonoma County Water Agency Tour
Corpsmembers get to tour facilities run by our partner agencies and companies, such as Sonoma Water. Sonoma Water is a longtime partner who provides various projects for corpsmembers to work on and often hires corpsmembers as interns to explore careers within the agency.
Corpsmembers meet regularly with case managers to improve job readiness and access resources that will lead them to self-sufficiency. Job readiness includes workshops on workplace etiquette, resume preparation, career exploration, mock interviews, and financial planning.
Staff work closely with a growing employment pipeline to help youth apply for and secure living wage jobs, trade apprenticeships, and/or educational opportunities. Program alumni receive follow-up services and case management for up to two years post-program.
Our goal is to prepare a workforce for a diverse range of industries. If your company has a specific need we can discuss ways to best prepare corpsmembers to join your team! 
If you are interested in hiring a corpsmember, contact our Career Pathways Team at [email protected].