Meet Our Career Pathways Team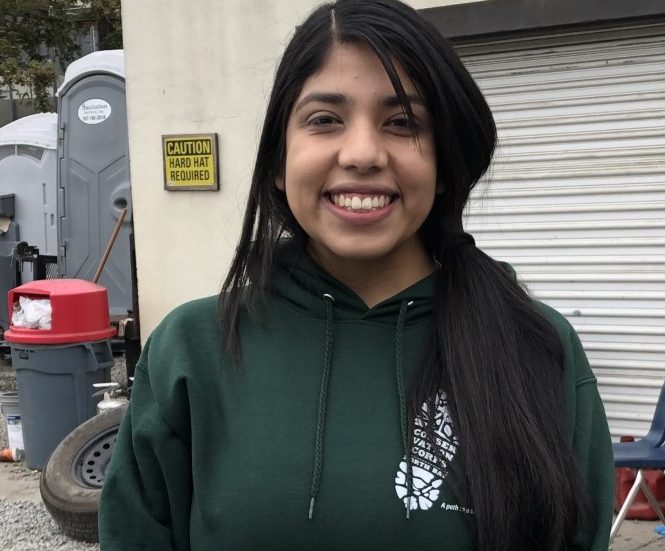 Jackie Garcia
Bilingual Career Pathways and People and Culture Coordinator 
Jackie has spent many years helping her community in many ways, especially the Latino community in Sonoma County. She helped non-English speaking parents and students learn about all the opportunities that the schools have to offer while also providing tutoring services to the students in need. While attending college she worked with the Reintegration Program, where she was coached on how to help individuals apply for jobs and help guide them through career exploration. Jackie was a first-generation college student who received her Bachelor of Arts in Political Science.
Louis Williams
Sonoma Career Pathways Coordinator
Louis joined the career pathways team in October of 2023. He had previously worked with Circuit Rider Community Services as their Ecological Programs Coordinator where he learned about the importance of natural resource management. Not only that, but he would also help crew members in pursuing career opportunities in the natural resources field, whether it be vegetation management, fire fuels reduction, or restoration work.
 After going to school at the Santa Rosa Junior College, Louis pursued a bachelor's degree of science in biological sciences at Cal Poly Humboldt, which he graduated from in 2021. From there he knew he wanted to work closely with conservation and environmental work, and to help young adults find opportunities in the field.
Kassandra De Anda
Marin Career Pathways Associate
Kassandra joined CCNB in August 2023, she wanted to give back to the community and help those she can. Growing up in a Spanish dominant household she understands the struggles when it comes to trying to learn a second language and getting an education.
Kassandra is a senior at Sonoma State University. She is set to graduate in the spring of 2024 with a BA in Liberal Studies. From there she is hoping to be either an elementary school teacher or a Spanish teacher for middle or high schoolers.
In her free time she enjoys going to the movies with her friends, building puzzles or just hanging out with her family.
Kristi Gray
Cotati Career Pathways Associate
 Kristi Gray is coming back to CCNB and serving our Career Pathways department once again! Kristi went to college to attain her degree in Social Justice in Intercultural Relations at CSU Long Beach, and has been thriving ever since, making her mark in the Santa Rosa community as an advocate and activist for BIPOC youth and adults alike. Her passion for the youth, and that is what drives her to be the best version of herself every day.
A star (★) next to a staff title denotes that this staff member is a former corpsmember. We are proud to have so many former program participants among our staff!
Conservation Corps North Bay is the oldest local nonprofit youth conservation corps in the country. Serving Marin and Sonoma Counties since 1982, CCNB has helped thousands of young people achieve their goals through education and job skills, while serving the environment and community.